Biograpy
Silvia Boccato, underwater photographer
ITA | ENG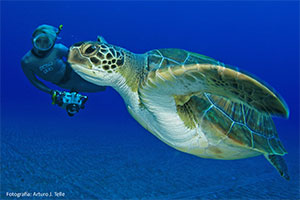 World and Italian Champion of Underwater Photography, Silvia Boccato is a freelance photographer specialized in photography in aquatic environments.
From time immemorial in the sports world, she combines her activity as a Physical Education Professor with a passion for underwater photography.
Up until now her work has been centred on underwater photography competitions, and very quickly she conquered the top of the world without ever leaving the constant search for expressive innovation behind.
Her love of nature leads her to take a degree in Natural Sciences at the University "La Sapienza" of Rome. Her articles and reports are published across many magazines such as FareVela, Mediterraneo, Sub, Il Subacqueo. In 2008 she edited the monthly "Underwater" section of FareVela.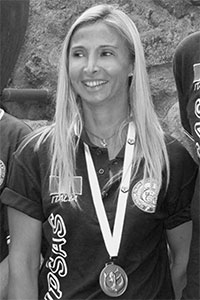 Many of her shots have been prized on the world's most prestigious and significant events and festivals, such as the highly desired Plongeur d'Or e and Bronze  at the 35th Festival Mondial de L'Images Sous Marine in Antibes, France.
Numerous awards in the main international competitions such as "The Golden Dolphin" at Moscow's International Photo Festival  (Russia), where she won a stage price for 3 consecutive years,  International Photographic Competition  of the Underwater Photography Society of Los Angeles, XXX International Exhibition "Town of Faenza", Fete de L'image Sous-Marine  in Strasbourg (France), various editions of the Marmara International Festival  (Turkey), Festival International du Film Marititime in Toulon (France), International Contest "Hello Water" in Bolzano (Italy), Festisub Festival de l'image Sous-marine (Switzerland), Grand Prize FIPSAS of Underwater Photography (Italy) .
In extemporaneous competitions, in 2009 she conquers the Italian title at the Championship of Underwater Photography of the Italian Federation FIPSAS; she wins the 6th Concours International de Photographie Sous-Marine of Monaco, awarded by Prince Albert II; award at the Open International Fotosub of the Medes Islands and the Isla de El Hierro. In 2011 Silvia wins the gold medal for Italy at the World Championship of Underwater Photography CMAS in Turkish waters. Furthermore she's asked as a juror in major international competitions.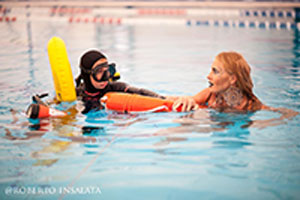 Silvia's personal journey in search of flowing emotions nowadays makes her explore the field of fashion and human portraits under the water surface, where signs of nature and nature of men can come together in a perfect harmony.